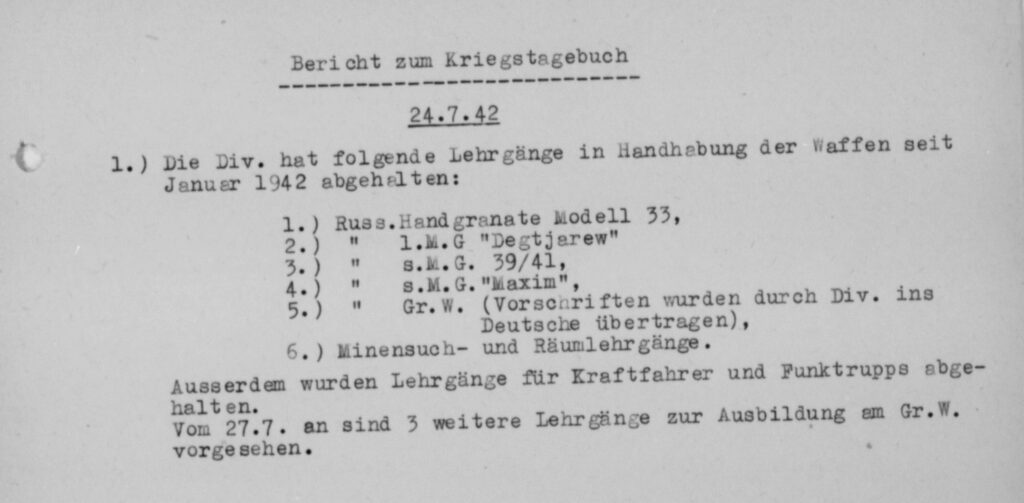 Report for the War Diary
24. July 1942
The Division has held the following instructional courses on the handling of weapons since January 1942:
Russian hand grenade model 1933,
Russian light machine gun "Degtyaryov,"
Russian heavy machine gun 39/41,
Russian heavy machine gun "Maxim,"
Russian mortar (Manuals were translated into German by the Division),
Mine detection and clearing courses.
In addition, instructional courses for vehicle drivers and signals units were held.
Starting on July 27, 3 additional courses for training on mortars are scheduled.
[Translator note: besides the Maxim machine gun, the other weapons are more commonly known in English by their Soviet designations of the RGD-33 hand grenade, DP-29 machine gun and, I believe, the DS-39 machine gun. This Division, the 281. Sicherungs-Division, was at this time in the northern sector of the Eastern Front, in the occupied USSR.]