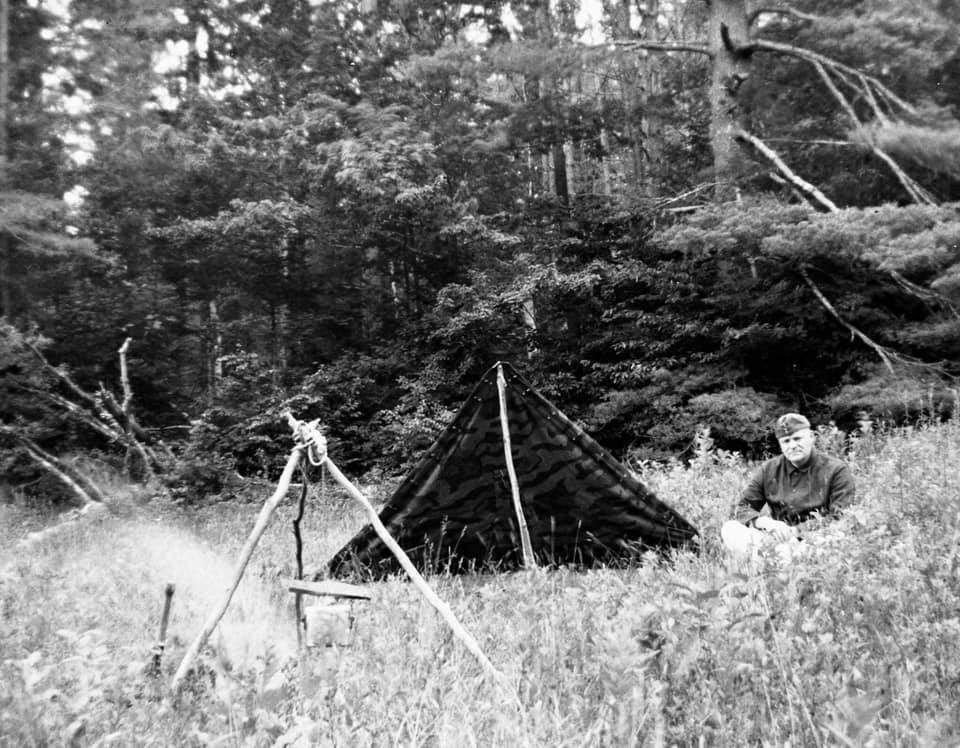 Is it possible to reenact as a WWII German soldier, alone?
If so- what is the minimum that would be needed, what is the minimum it would cost to get started?
Many people live in areas of the Earth where there are no WWII reenactment groups or events. It's possible that more people will be in this situation in the future, if reenacting as a hobby declines in popularity. Is it still possible for people in that situation to reenact? I think it is. To me, reenacting is an experience-based hobby. Collecting gear items just to have or display them, or assembling kits to take pictures for Instagram, are, for me, not reenacting. I am convinced that the best way (by far) to participate in reenacting, is to be part of a group that does events, as there is a certain scale required for the sake of realism, for many scenarios. Reenacting as part of a group offers tremendous advantages. But joining a local group to do local events simply is not an option for everyone.
There are many types of experiences that may have been typical for wartime soldiers, that one could replicate on some level, alone.
-Marching with a pack
-Sleeping with minimal shelter or comforts
-Living outdoors
-Living with only what you can carry
-Eating/drinking/cooking with issue type equipment
-Making use of issue type uniform and daily use items, and maintaining these
To do this sort of activity, the exact impression being portrayed may not be important. It wasn't common or typical for a soldier to be alone and not part of a larger group. Participating in a one-man combat reenactment is essentially not possible. Being alone is already a compromise; a person in this setting could perhaps choose a minimal kit geared to experiencing those things which can be experienced, in a realistic way.
-Reproduction Zeltbahn $70
-3 reproduction Zeltbahn stakes $18
-Postwar Romanian surplus German-style mess kit $20
-Reproduction Wehrmacht canteen and cup $45
-Reproduction Wehrmacht issue folding fork and spoon $9
-Current production vintage military style wool blanket $26
-Reproduction small Wehrmacht Rucksack $34
-3 leather equipment straps $19
-Reproduction Wehrmacht entrenching tool $30
I haven't tried this, but I believe all the gear would fit on or in the pack.
This would represent a set of things that would enable one to do a weekend type event (or even a day hike) alone, with period and issue type supplies; it would be a functional kit for experiencing some of the things a wartime soldier may have endured. Total price for this would be $271 plus shipping. These are not necessarily the best or most correct items but I regard them as usable. Some could be upgraded for more money.
This set of things could be augmented with generic period type items like a pocket knife, hand towel, can opener etc. An Esbit stove would also be a handy addition.
In a previous post I showed what I regard to be the cheapest possible uniform that would be usable and applicable for a variety of settings. The cost for that was just over $300. It is sobering to realize that the very most minimal kit one could assemble would cost someone over $600 and that would not be sufficient to participate in most groups or in battle reenactments.