This is an original Dutch enlisted issue tunic that was converted and reissued by the Wehrmacht. The collar and the pocket bellows are made of German wool. The insignia are factory applied; these photos give a good sense of the neat stitching that is typical of factory hand sewn breast eagles, and also the collar Litzen application (a mix of hand stitching and straight machine stitching) which is one of several common period techniques.
In this set of things, the tunic, breeches and field cap are all of Dutch origin, modified and reissued for use by the German Army.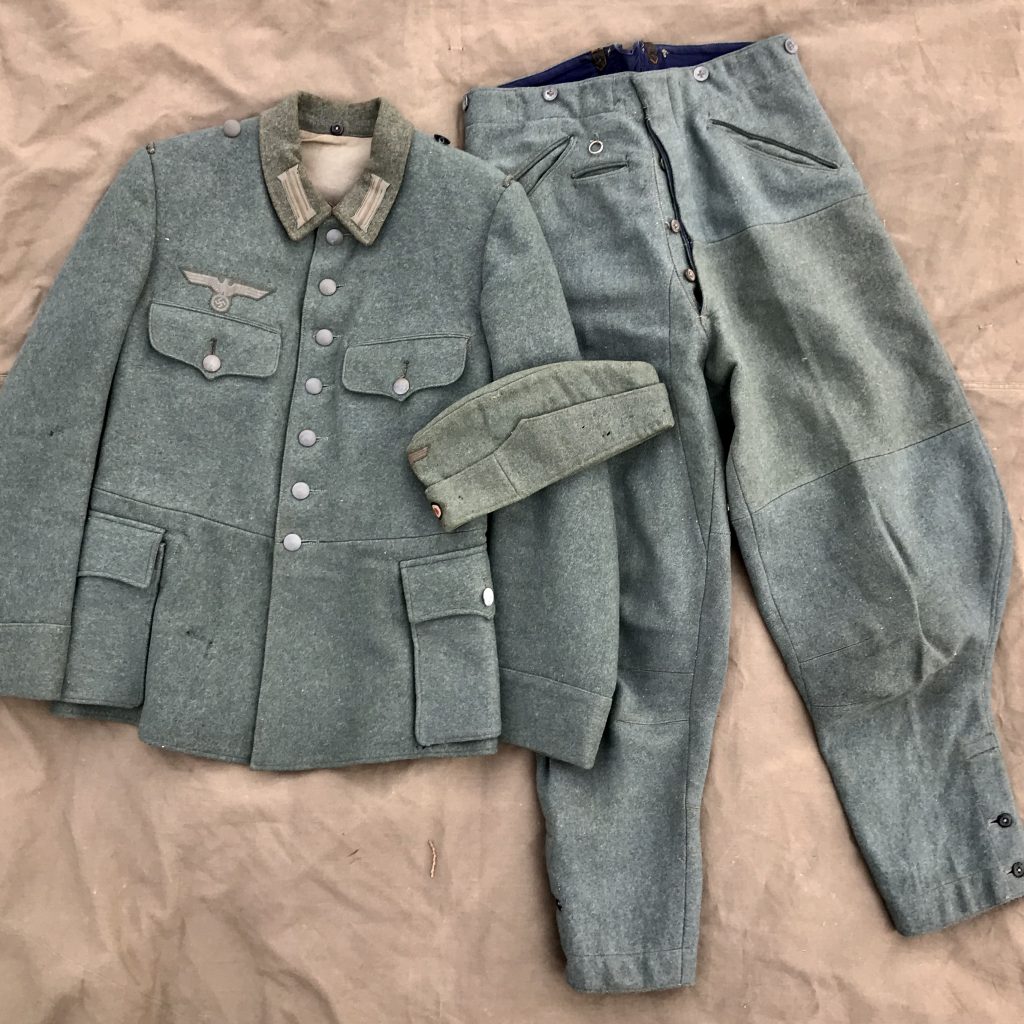 These converted Dutch uniforms saw limited use in many kinds of units. Photos show them in wear in training, on surrendered/surrendering combat units, and everything in between.